INTERESTED IN ONE OF OUR OTHER SERVICES
Such as Insurance, Real Estate, Title, Islamic Financing, Merchant Processing, Development or Partnership Program?
Successful people are 100% convinced they are masters of their own destiny; they are not creatures of circumstance. They create circumstances. If the circumstances around them suck, they CHANGE them.
Desmond Lawe is committed to maintaining honesty and integrity in an industry that serves as one of the economy's principal drivers. Over the course of his career, he has helped many homeowners with their mortgage and financial needs.
Desmond has seen firsthand how in a home purchase, there are many hands involved that focus on just reaching out for the money. What's missing, is the hand that reaches out and guides the buyer. As a Processor, Desmond advocates for his customers and makes sure to educate them, while simplifying what is already known to be a complex process . His goal is to help provide his customers with all the necessary tools and knowledge to ensure they achieve their dream of becoming homeowners.
Desmond Lawe was raised in the southside of Chicago, and the neighborhood shaped him into the person he is today. He is compassionate and motivated both in his professional and personal life. In his free time, he loves cooking, craft brewing, all Chicago sports, and spending time with his two rescue pit bulls Bluebelle and Groot.
the key to Financial Freedom
The majority of the time people experience financial hardship is due to lack of knowledge, education, resources and opportunities. That is why we have made it our mission to provide our clients with the utmost transparency and support to help them reach their financial independence. We strive to educate our clients on all of our services, offer them all of the resources they need and be their dependable, ongoing financial experts while also giving them the opportunity to generate additional income.   
To download my business card please scan the QR CODE below.

To download my business card please scan the QR CODE below.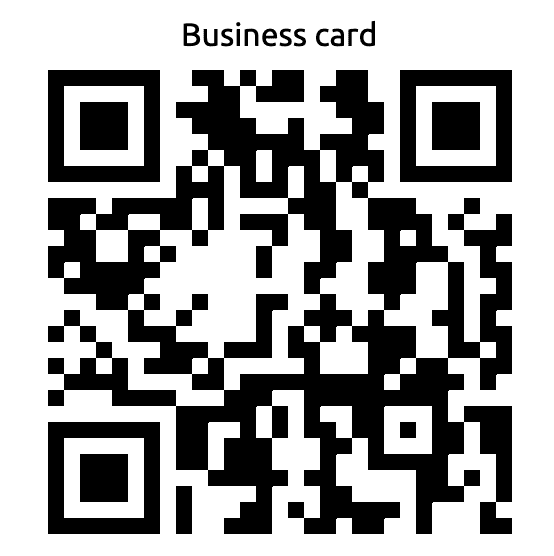 NMLS #: 915359 - IL (Lic # 031.0071176)