MERCHANT PROCESSING MADE EASY
We Take Care of Everything In the Backend So You Don't have To!
Our customized Point of Sales system was designed to truly cater to the needs of any business, regardless of the size or volume. The past 15 plus years in the field have given us a deep understanding of our clients' merchant processing needs and struggles. That is why we set out to create a POS system that makes it easy for our clients to run their business without having to worry about the backend white noise.
With a multitude of services and integrated features to choose from, we are confident that Pied Piper Merchant offers the perfect solution for your business. Join over 25,000 merchants currently processing with Pied Piper Merchant TODAY to enjoy all the benefits we have to offer our clients!
CUSTOMIZED, SEAMLESS SOLUTIONS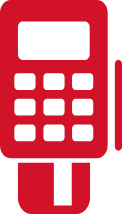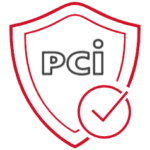 Pied Piper Merchant, is an industry-leading merchant account processor headquartered in Lombard, Illinois. Our strong commitment and ability to adapt to the individual needs of a rapidly changing market have facilitated over a decade of success for our organization. Our unparalleled levels of service and support have catalyzed long-lasting relationships with every one of our business partners. We invite your organization to improve profitability by taking advantage of our competitive Visa / MC / Discover processing rates, Check Verification Services, Gift / Loyalty card programs, Payment Gateway Services, and cutting edge POS processing solutions.
In addition to Credit and Debit Card Terminals, Mobile Payment Solutions, Online Payments (E-Commerce), NFC Apple Pay, Google Wallet, Check Verification Solutions, Gift & Loyalty Card Programs, high end POS Hardware & Software Solutions, Pied Piper Merchant also offers our merchants so much more than just processing services. Our New Solution, "The Clover Station", provides clients with a business management control system that simplifies their merchant processing needs. For the first time, clients can track inventory, sales and profits, as well as manage employees, build lasting customer relationships, and accept every form of electronic payment.