INTERESTED IN ONE OF OUR OTHER SERVICES
Such as Insurance, Real Estate, Title, Islamic Financing, Merchant Processing, Development or Partnership Program?
Financial Freedom Is Achievable!
Born in Pakistan in 1987, Shane Parekh has traveled the world and built successful businesses that truly empower people to live the American Dream. And not just in the United States, but all over the world!
From a young age, Shane was an entrepreneur. The more he learned about business, the more he wanted to create a place where everyone could achieve their dreams… of home ownership, of business ownership, of taking control of their lives and finances. What he's learned as an entrepreneur and businessman gave him the philosophy he employs today:
"Let's put people in the driver's seat."
His father began building his jewelry business in Pakistan when Shane was about 5 years old. Even though he was still a little boy at the time, as the oldest of his siblings, Shane wanted to step up and help his father build what was soon to become a very successful business. "That was my life," he said. "Home, school, and work." Watching his father build their family success from nothing was what ignited Shane's entrepreneurial spirit. From that tender age of 5 to the age of 15 he learned how to… make jewelry, sell, negotiate, and even run the business on his own. Meanwhile, he also witnessed his father's humbleness and generosity in helping the less fortunate, which played a huge role in the person he is today and the drive behind all of his hard work.
At the age of 15, Shane and the Parekh family made a life changing decision to leave everything behind in Pakistan and move to the United States in the hopes of living the American Dream. Needless to say, the transition turned out to be a lot harder than they had ever anticipated. At 17, Shane started his first job in the States at Dunkin Donuts. While there, he was discovered by a realtor, who took him on as an assistant. The drive and determination that had developed back home gave him the ability to quickly learn everything about the real estate business.
In doing so, his curiosity pushed him to also take a deep dive into the lending side of the business to ensure his clients found the right lender. He enjoyed helping people and the feeling of satisfaction that he received when someone got the keys to their new home. From there, Shane went on to work for companies like JP Morgan Chase, State Farm, and Nations Lending, where he produced millions of dollars in loans month after month. He now has nearly 20 years of experience in the mortgage industry and has been honored as Businessman of the Year by Illinois U.S. Congressman Danny K. Davis. His accolades also include being a Top 100 Lending Officer at JP Morgan Chase and earning honors as a President's Club member and Chapter President at State Farm.
"Whether you are buying a home, choosing insurance, or starting a small business, it's about finding what's right for you," Shane says. "It's not always the traditional products that will help a person achieve the American Dream. That's why I started the Pied Piper Group– to build a relationship with individuals who want to find the right products for them, and to educate clients and encourage their dreams, every step of the way." Similarly, he has a special concern for veterans and for those whose financial profiles are different from what traditional lenders accept.
Pied Piper Group embodies all that Shane has learned about helping people achieve their financial independence. Likewise, the professionals he employs embody his philosophy—to provide the education and resources necessary for individuals. He ensures that every one of his employees educates customers on good financial practices, helping to understand the lending process, as well as how debt and credit work.
To Shane Parekh, knowledge is the greatest service an organization can offer, because it is the key to ensuring customers meet their financial and mortgage goals. With this mindset and approach, he hopes that Pied Piper Group becomes a household name where clients feel like they are part of a family. He strives to always do right by his team, as well as every one of his clients.
One of his greatest ambitions is to provide these services worldwide. "No one should have to walk five miles to get water," he says. "It's my goal to create a system for communities where healthcare, schools, food, and homes are accessible to all. The way forward is to rethink the distribution of wealth and resources."
After a lifetime of work, Shane believes strongly in creating a work/life balance, and begins by dedicating himself to his charity work, watching football, playing cricket and riding horses.
But his greatest joy remains in seeing his education pay off for those around him. "I've seen it all," he says. "I've seen the struggles of a business owner from an early age. And I believe that our system can be replicated all over the world."
the key to Financial Freedom
The majority of the time people experience financial hardship is due to lack of knowledge, education, resources and opportunities. That is why we have made it our mission to provide our clients with the utmost transparency and support to help them reach their financial independence. We strive to educate our clients on all of our services, offer them all of the resources they need and be their dependable, ongoing financial experts while also giving them the opportunity to generate additional income.   
To download my business card please scan the QR CODE below.

To download my business card please scan the QR CODE below.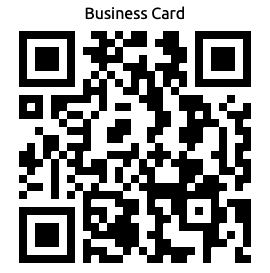 NMLS #: 427297 - IL (Lic # 031.0037978), CA, CO (Lic # 100523461), FL (Lic # LO88097), MI (Lic # 427297), SC & WI (Lic # 427297)​