How Important could it be?
It's hard to navigate the industry and not accept the inevitability of posting your listings online somewhere. In fact, an average of more than 1 out of 5 people traffic CRE websites via mobile device. Driving through an industrial park to search out properties has developed into an outmoded concept. With Google essentially cataloging the ongoing history of your address, the provision of your location information is no longer negotiable. Across all fields, the internet is a public registry for locations and a database for reviews. This includes your commercial real estate listings.
Despite some negative industry opinions, providing a proper social footprint translates to efficient networking. Allen Buchannan, a CRE blogger servicing southern California, appropriately sums up the sentiment. He describes "If you used a computer in the eighties and nineties, you were the source of water cooler humor – as no leads will come out of that machine young man – you get out there and cold call!" However, the relationship building that these classic practices were structured around also remain at the heart of maintaining your online presence. The availability and accessibility of information pertaining to your CRE listings helps build credibility and user trust.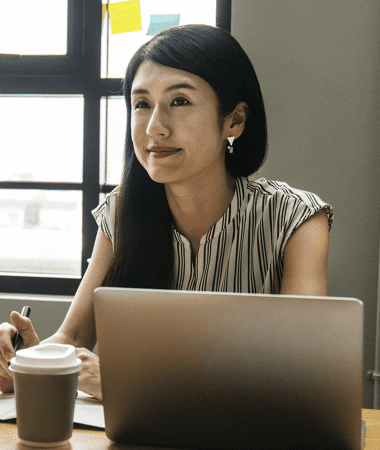 The quick and easy retrieval of data has become common place in our digital age. Most tend to not even leave their home for something until they have the appropriate details or insight. As part of this cultural trend of staying informed, 60% of search volumes are performed via mobile device for which it also constitutes 56% of all web traffic. In line with such practices, the more tech savvy of your clients will build a wide body of research, pulling reports and histories from any available source. Establishing a presence on as many platforms as possible not only fills your Google Search Engine Results Page (SERP) with the most relevant content but provides a more uniform presentation of the commercial real estate for sale. Consistency across imagery, writing, and specifications instills user trust in the property management.
With that in mind, have you searched for your properties recently? Your prospects are driven by gut instincts and the general impressions they gain from your available content. This can also include any information not provided or that has not been properly verified. Whether listing your commercial real estate for sale or for occupancy, few people will invest their time in a property that appears dead. Uncertainty is always the biggest deterrent when closing a deal and your first impression comes long before you ever shake someone's hand.
Even with all these informed readers, presentation and style actually drive a lot of your perceived trustworthiness. According to studies, design dictates up to 75% of a website's presumed credibility. That means there is a direct correlation between the layout of your content and whether that content is properly interpreted. Many searching the market presume there must always be at least one issue with a property. Low quality imagery and discrepancies in your specifications can be the small flag that directs your prospective clients away. Streamlining your user experience across as many platforms as possible with unified content indicates professionalism.

In a similar sense, you can control the lens through which your commercial real estate listings are viewed. If you have already picked the best angles and have taken pictures of the best features, potential clients have something to look forward to upon walkthrough. More so, videos can tell your story with an energy and passion befitting your space. Not only does this set a healthy tone for any future engagements, but the transparency in information communicates a sign of trust. No one will be more enthused beyond the level of excitement you bring to the table. The best expectations should already be set before they even walk in the door.
Regardless of age demographic, your customer base wants to see a social presence from you. As part of their research process, the company and individuals listing the property all factor into a final decision. If you can not be publicly found online with your general information and your community interactions, those searching for your commercial real estate listings cannot reassure themselves that you are the right person to make a deal with. Therefore, ensuring that your personal image looks as refined as your postings can garner trust in your soon-to-be occupants.